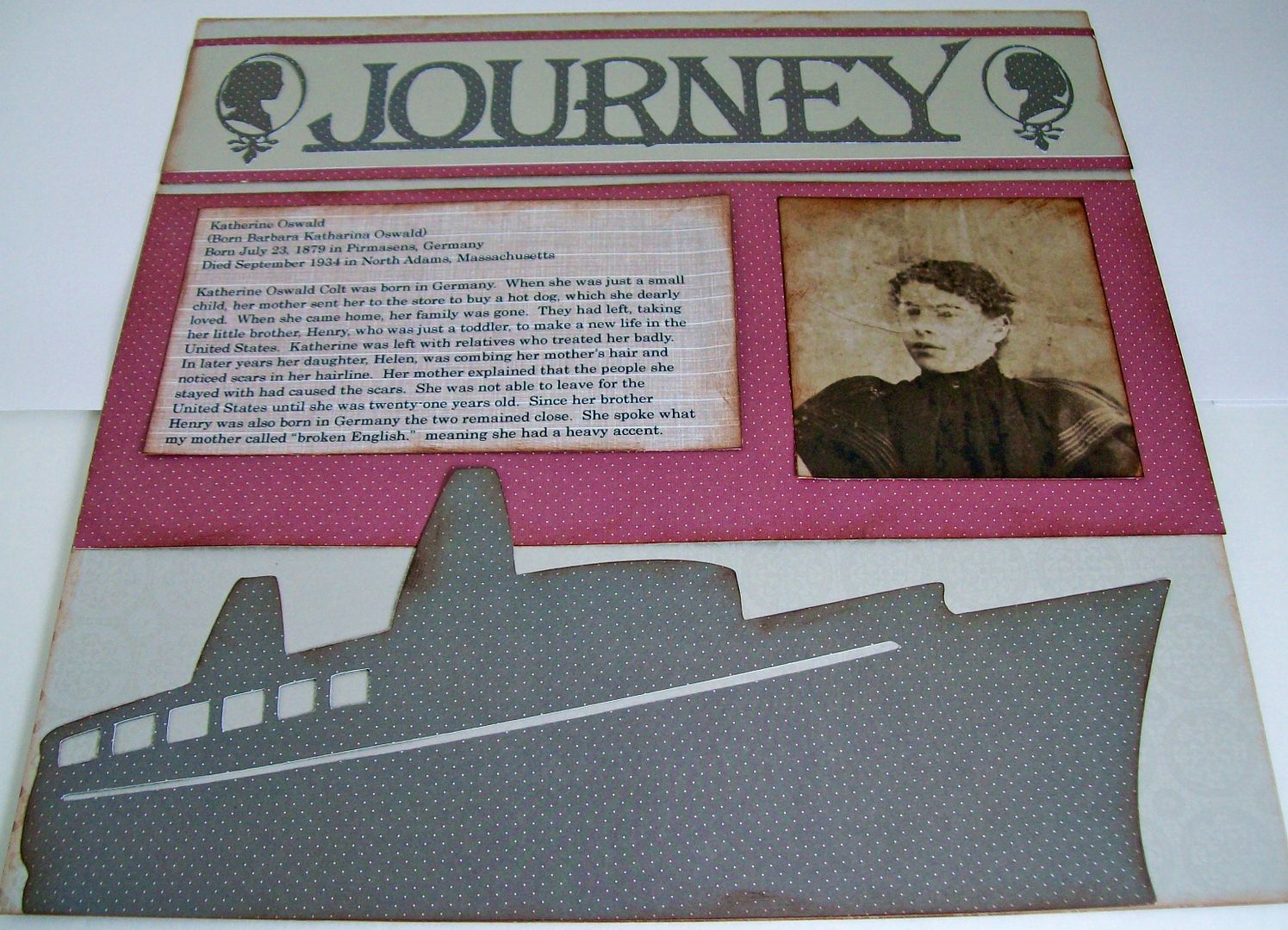 Hi, this is Joy with today's Heritage layout which details my great-grandmother's journey to America. I have always wanted to make this layout as family history is so important. I used the
Cricut Heritage Cartridge.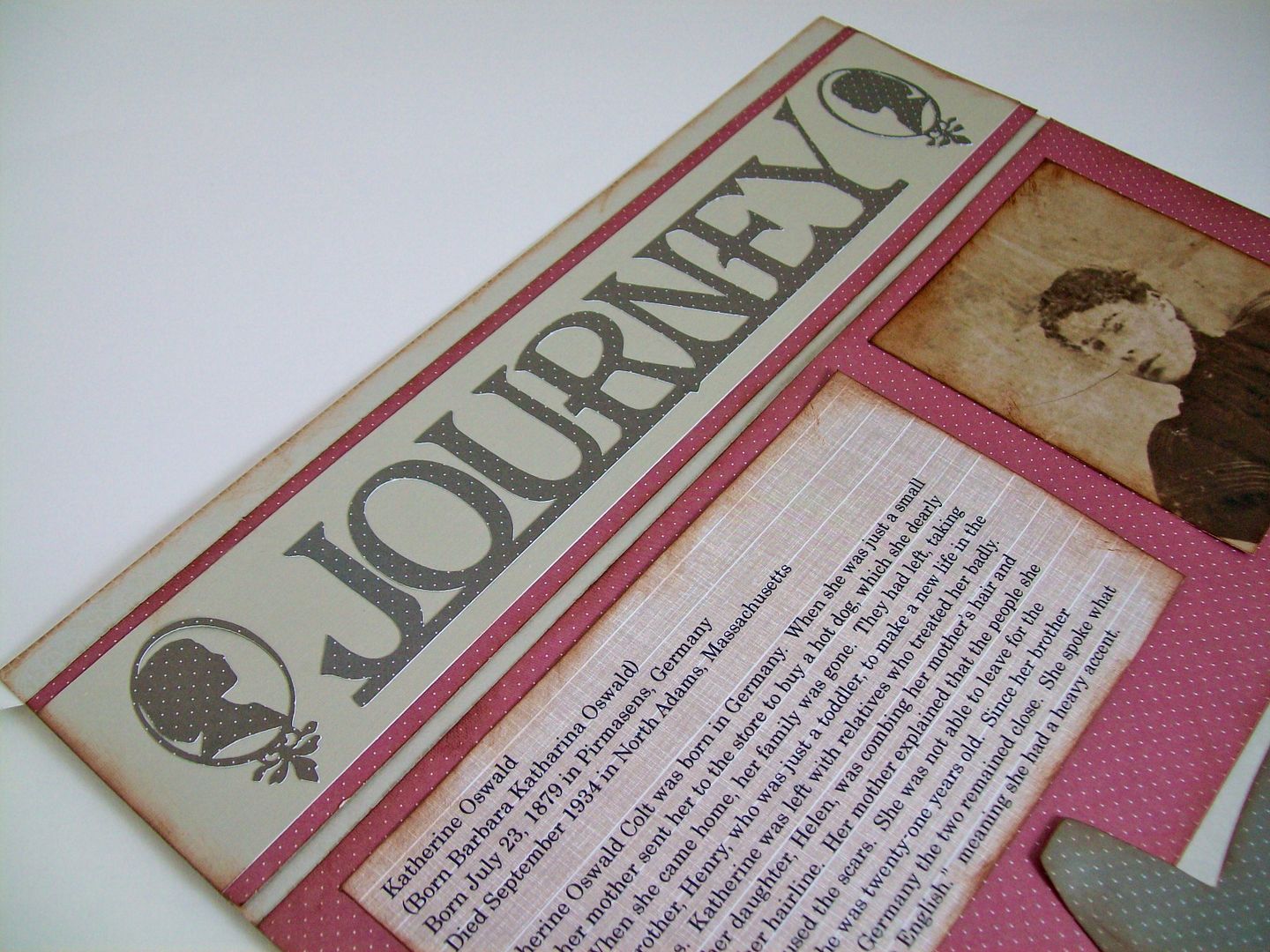 The paper used is from SEI, the Juliette line, that we are featuring this week. I cut the Journey word art at 2" and the silhouettes on either side are also cut at 2". I flipped the right hand side one to make it more symmetrical.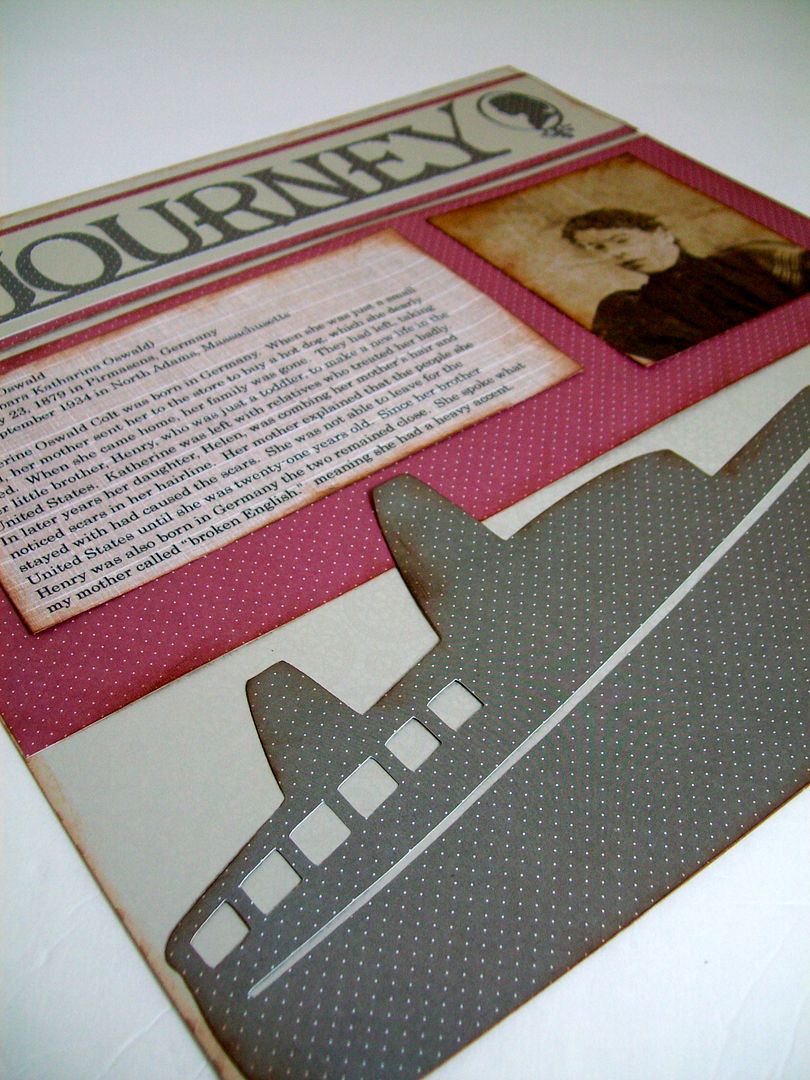 I cut the ship using Fit to Page and it worked out perfectly for the bottom section of the page.
The journaling tells the story of my great-grandmother's long trip to America. When she was a young girl, her mother sent her out to get a hot dog, a special treat that she rarely had. When she got back home, everyone was gone and there was a note. The rest of the family (mother, father and siblings) had left for America. They had left her behind! She was around 10 years old. She was to go live with relatives, who ended up being very cruel to her, inflicting scars in her hairline that my grandmother noticed years later. Eventually, at the age of 21, she was able to come to America and be reunited with her family. I can't even imagine this scenario and my heart breaks when I think of it. She did have a happy marriage and was a wonderful woman, despite this difficult and heartbreaking childhood.
Today, join us on a blog hop where we will be giving away all kinds of fun prizes in celebration of the CHA (Craft and Hobby Association) Convention that we are flying to today! Start at Obsessed with Scrapbooking, then journey onto Courtney Lane Designs and onto Creative Critters Cricut Club. We have an exciting reveal planned for you so if you don't immediately see the Blog Hop post, check back! It will be worth your while!

Subscribe to Holidays with the Cricut
to learn more about ways to use the Cricut in your cardmaking and scrapbooking!