Hello, everyone! This is Melanie and it is Thursday, which means it is layout Thursday! Today I have a double layout that I made using the fantastic
Songbird cartridge
and
Bo Bunny
paper(which includes my favorite all time paper the double dotted line)!
This layout includes pictures of the three of us(Calendar Girls) at a crop together and receiving our Gypsies. Both of those days we had a blast, so I thought that I would commemorate it in a layout. The title 'Birds of a Feather' pretty much sums us up!
To start off with I used
Core'dinations cardstock
as my base for this layout. Then I cut out the 'top note' shape that is on page 61 in the handbook. It is cut at 9 3/4" and then layered with a dark brown piece of cardstock that was cut just a 1/4" bigger. The flowers and button are from Bo Bunny. They just add that little bit extra!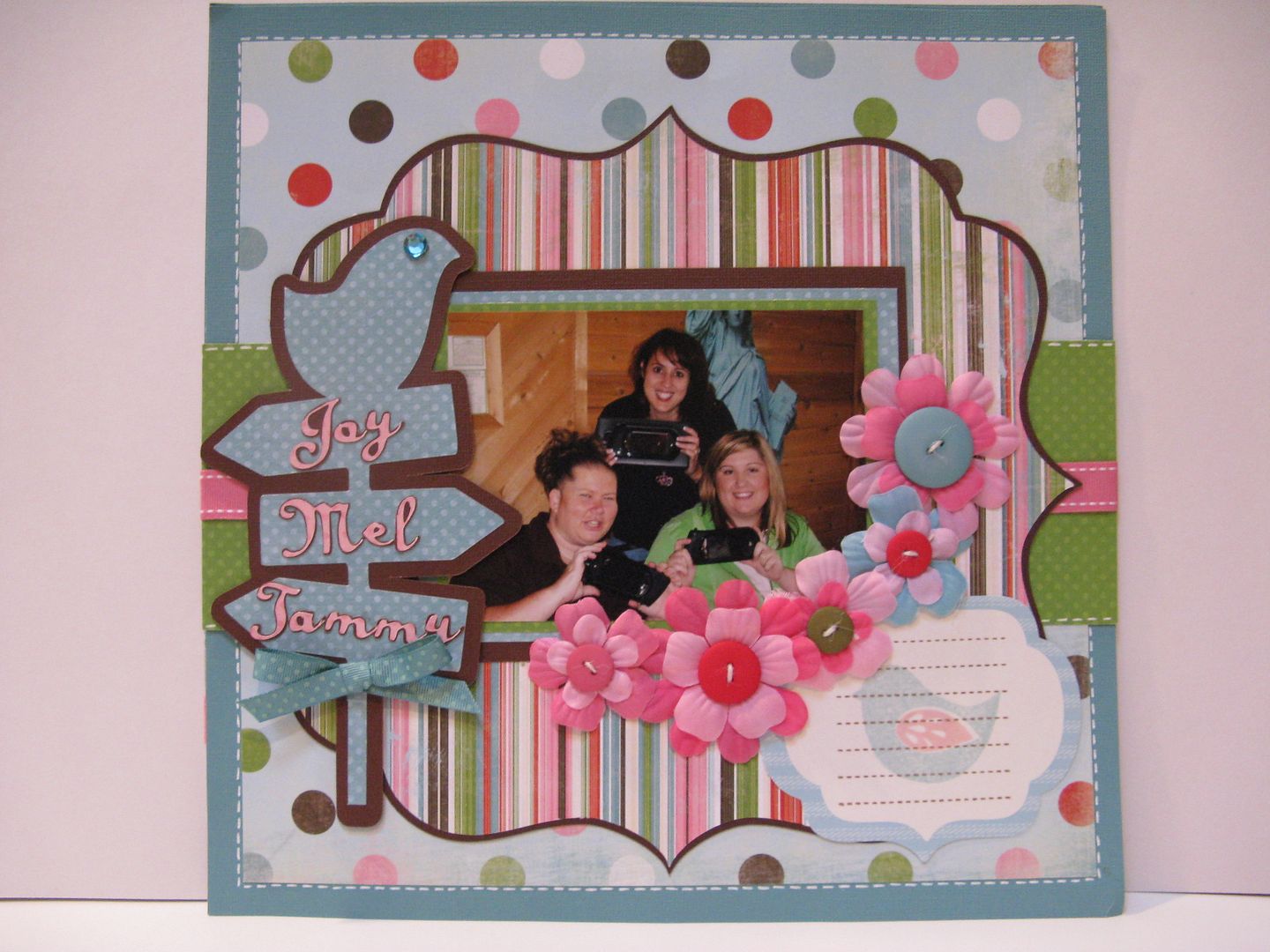 The bird is cut at 7 1/2" and is from page 66 in your handbook. I then cut out our names at 3/4". I would never go any smaller than that with this font. The ribbon is of coarse Bo Bunny(I seriously love it and want it in every color now!).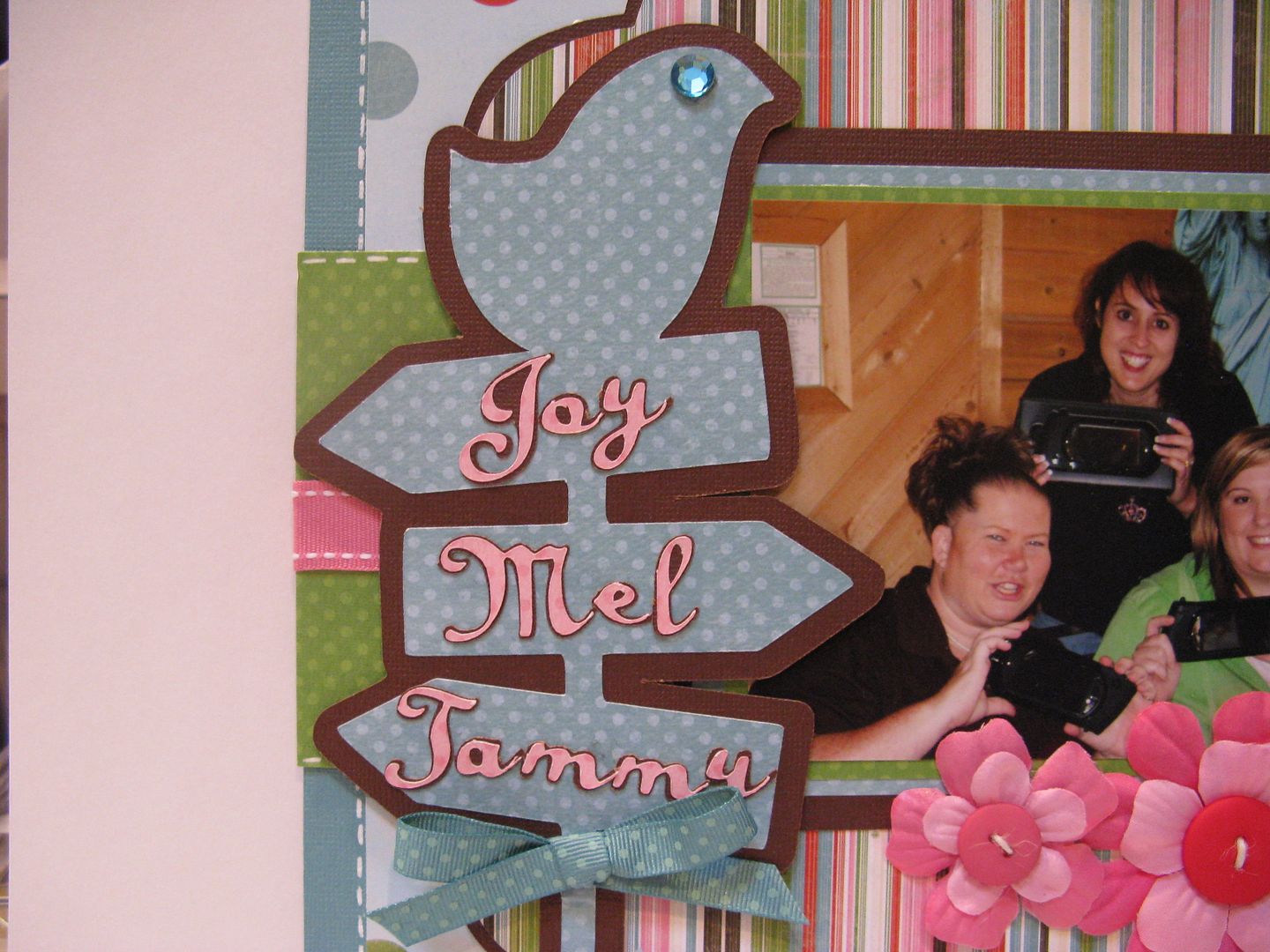 This journalling tag is from an Anna Griffin journalling stack. I stamped it with a couple of CTMH stamps. One to make the lines and the other to match my bird theme.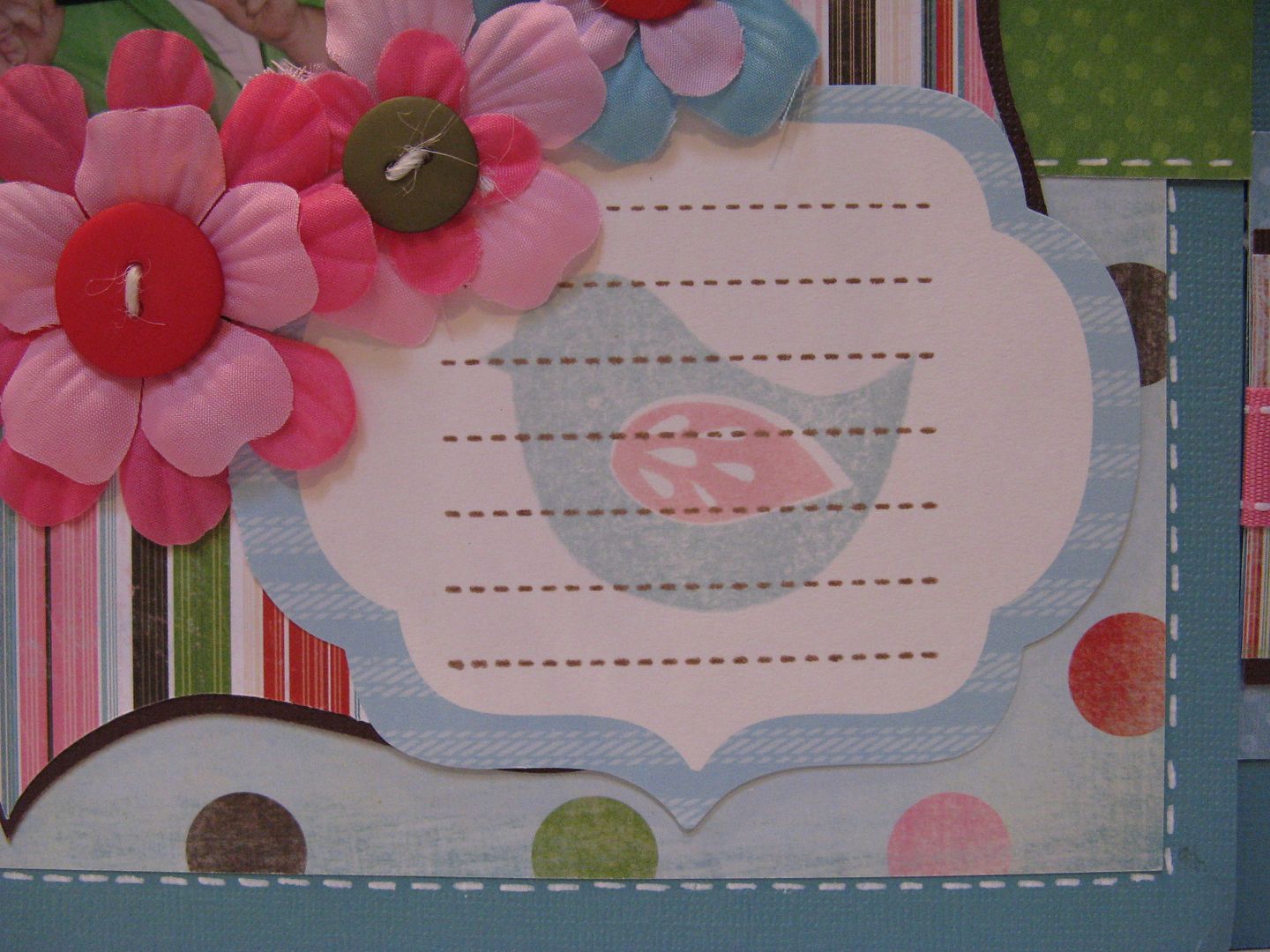 Don't we look like we are having a good time? We totally were!
The title was cut at 4 3/4" and layered on its shadow.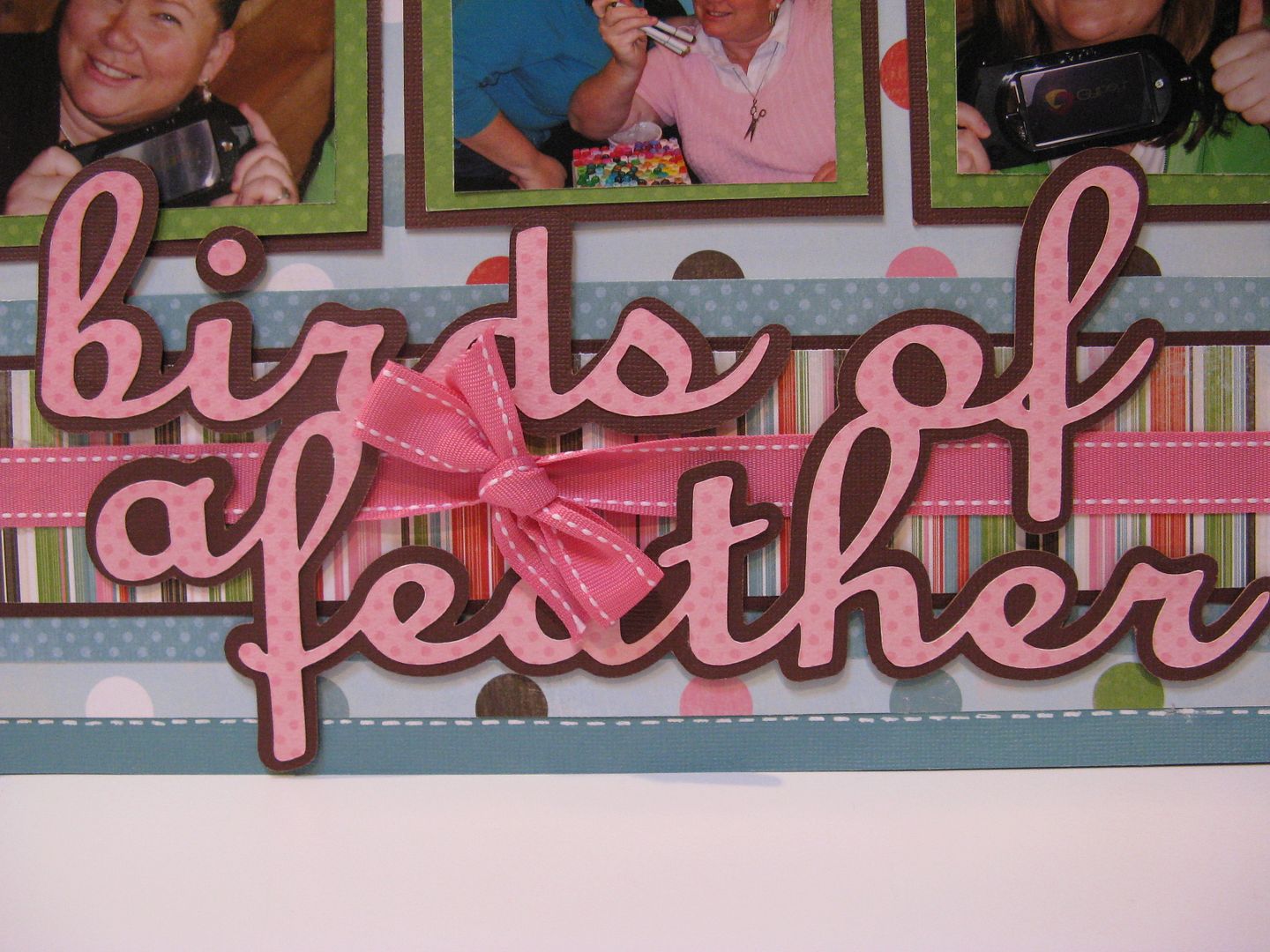 Thanks so much for stopping by today! Make sure you leave comments all week so you can win a ton of
Bo Bunny embellishments
and acrylic album! Also, we are giving away a
Wedding Solutions cartridge
this week!
If you are looking for an in depth look at CHA then head over to
Christine's Scrap Time blog
. I have followed this blog for several years now and if I had been unable to go this year I would be parked over there now. She gets interviews with all the industry greats and talks latest trends and techniques. I was lucky enough to met her in person in Anaheim and she is just the sweetest! Seriously, her blog is definitely one you should add to your daily routine!
Make sure you come back tomorrow to see Joy's FABULOUS fancy card!
Have a wonderful day!

Subscribe to Holidays with the Cricut
to learn more about ways to use the Cricut in your cardmaking and scrapbooking!