Hello, everyone! This is Melanie and I thought we could do a recap of my favorite cards we made for Christmas. Joy would call this running the best of Wally. ;-)


The first card is cut from that adorable mini 'Snow Friends' cartridge. I used the new Crate paper line called 'North Pole' and Core'dinations cardstock.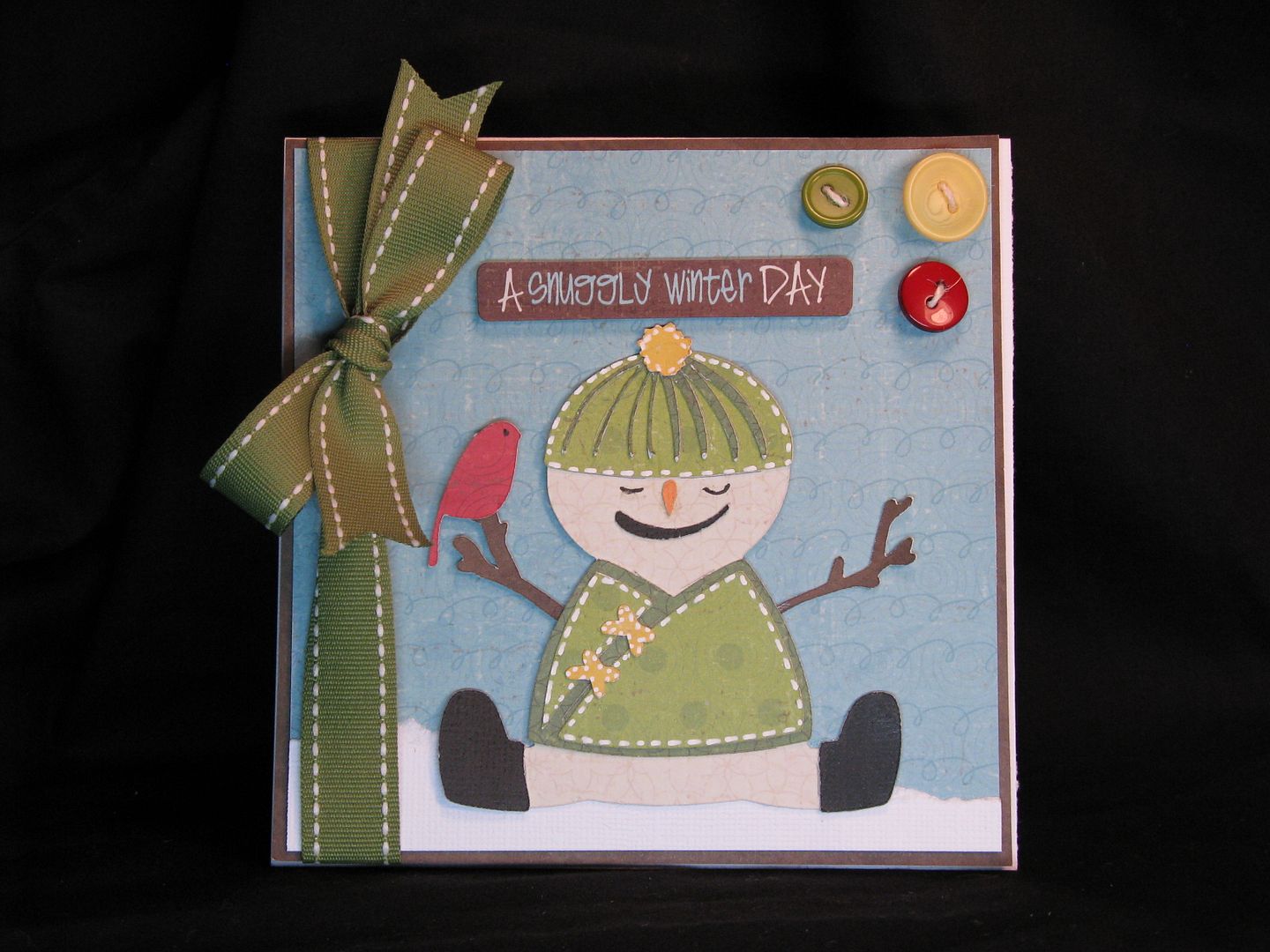 This little snowman is cut at 3". The snow is just torn core'dinations cardstock.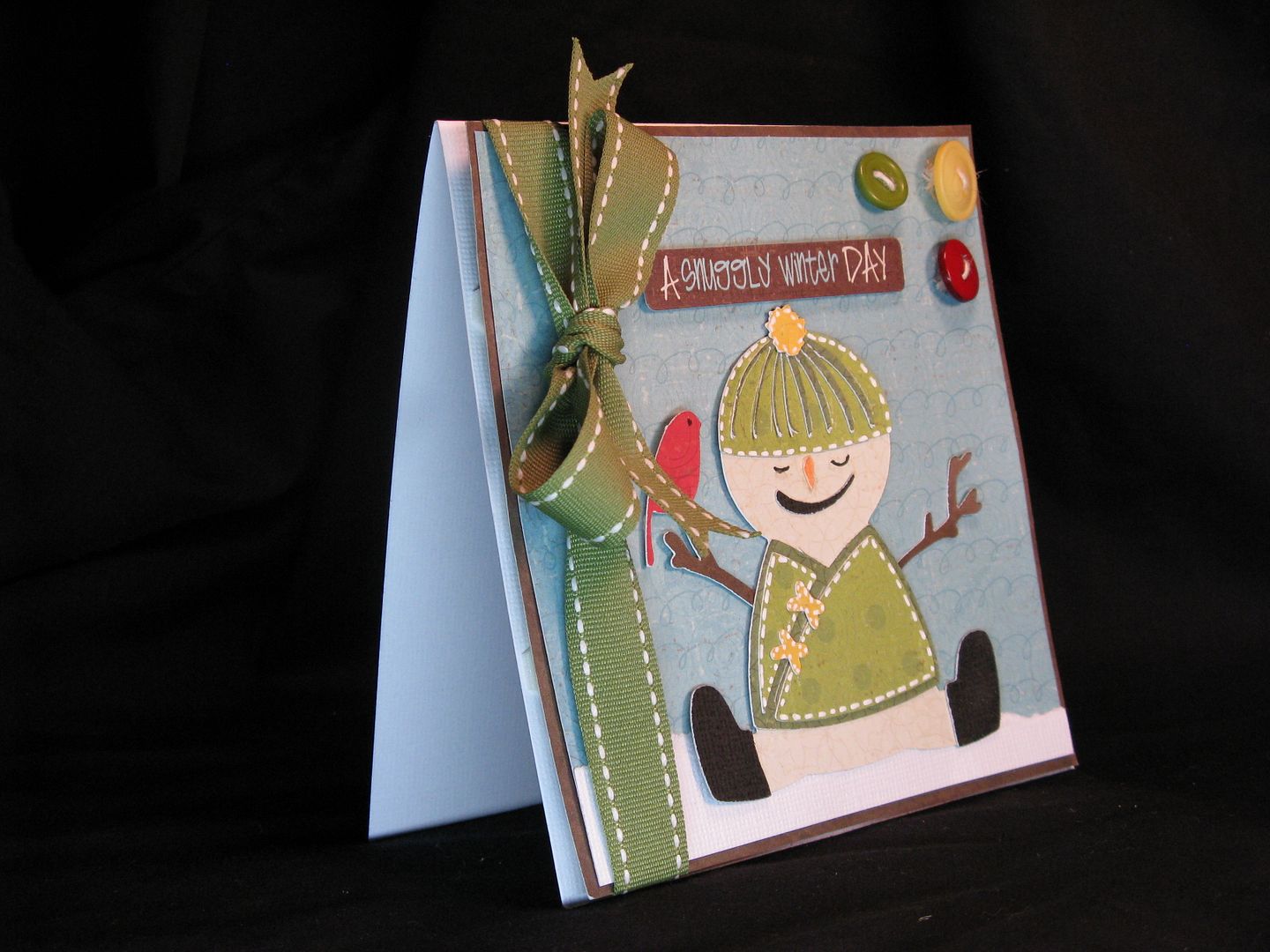 Also, the sentiment is a sticker from the paper pack. It was too perfect not to use!




This next card is one that Tammy did, and I absolutely loved it when I saw it.

The frame around the photo is from STAND & SALUTE (pg61) and was cut out at 5 3/4".




The hat and the mittens are both from WINTER WOODLAND (pgs 48 & 49) and were cut out at 2" each.




Can't forget the inside. Great for a personal message, or you could print your sentiments up on the computer and attach it here. The scalloped square is from WINTER WOODLAND.


This last card is one that Joy made. I thought this gingerbread man looked good enough to eat!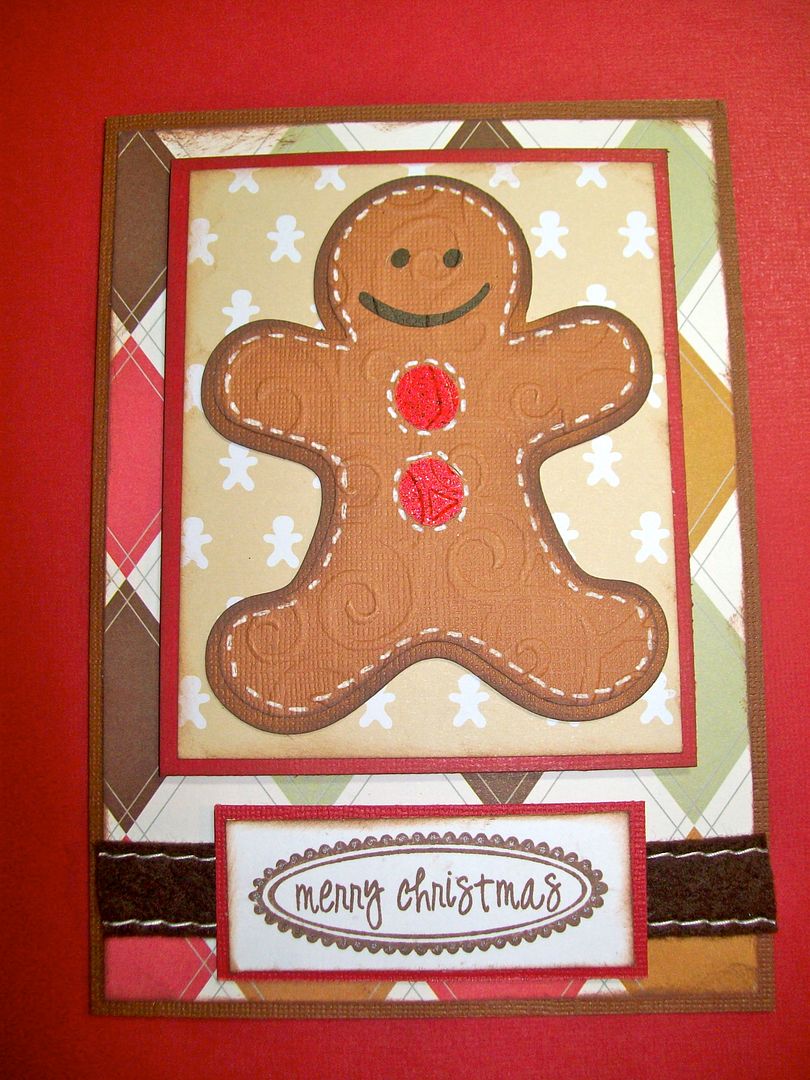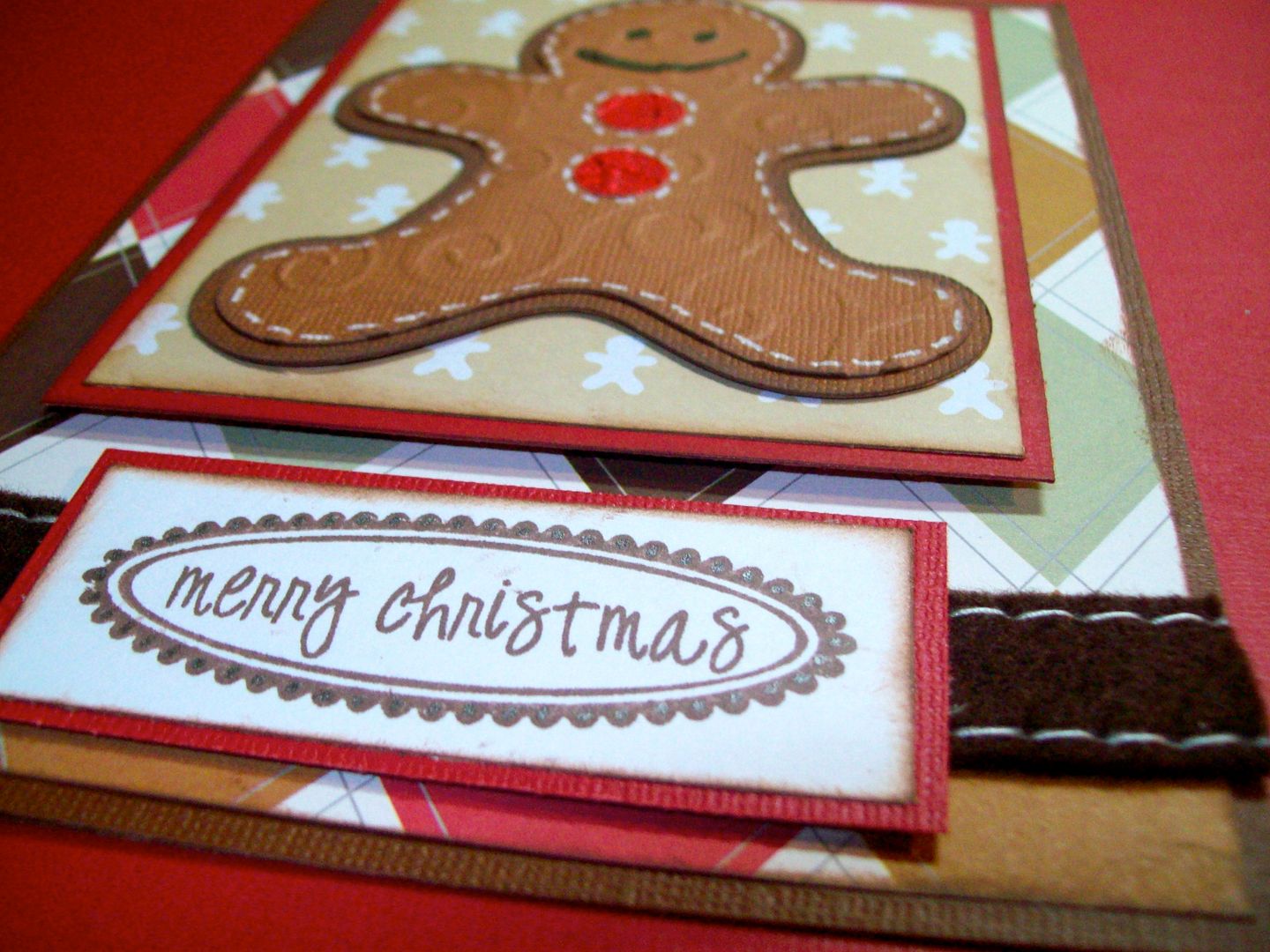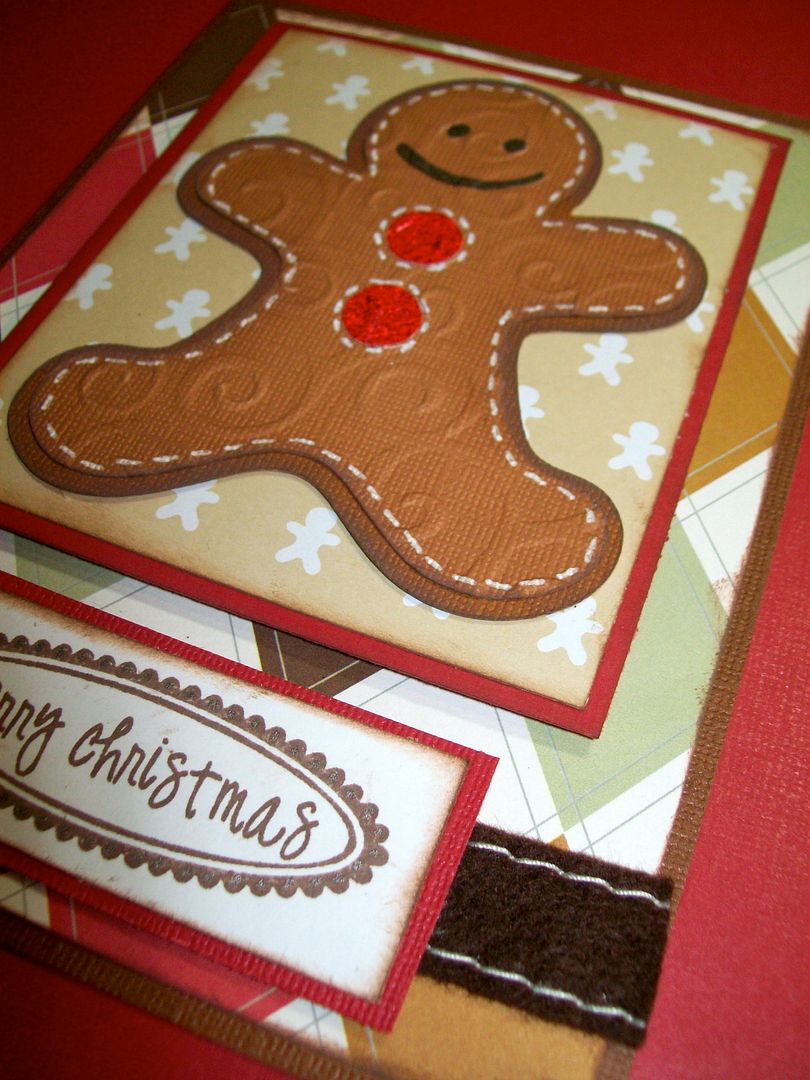 He was cut at 4" using the regular and shadow keys on the From the Kitchen cartridge. She also used the layers feature key to make his eyes, mouth and buttons.
I hope you liked these cards as much as we liked making them! When we come back next year we will have so many more cards to show you. I think you guys are going to love our new format.
I hope you all are having a wonderful week!
Subscribe to Christmas with the Cricut
to learn more about ways to use the Cricut in your scrapbooking!