Hello, everyone! This is Melanie, and I have some tags and a cute Christmas Tree box for you today using the Sweethearts, Christmas Noel, and Tags, Bags, Boxes, and More cartridges. The patterned paper is from this week's sponsor, Cosmo Cricket (Golly Be Jolly Christmas Line).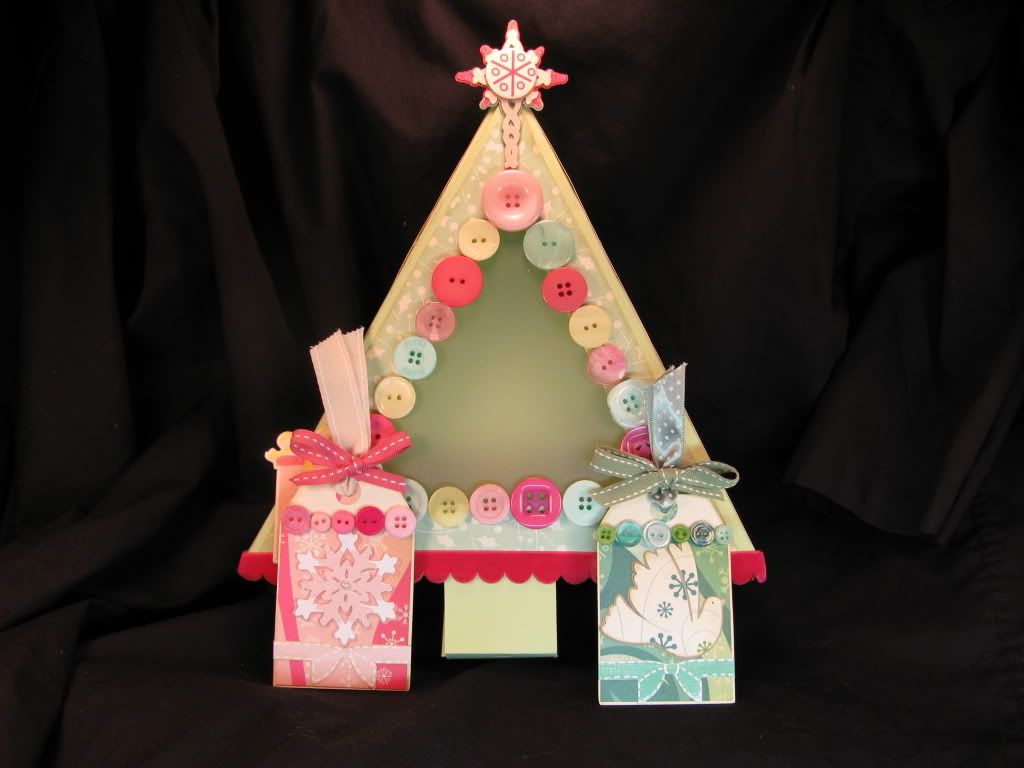 The tags were cut using the Sweethearts cartridge (page 79) at 3 1/2". I also used the shift key and cut the bit that goes around the hole on the tag. It just adds that little bit more to your tag. It is one of the really nice things about this cartridge.
The dove (page 56) was cut at 2" out of one side of the Cosmo Cricket 'Breezy Freezy' paper. The paper ribbon below the dove was cut at 1" then cut down to fit the width of the tag.
Next, I decorated the tag using the other side of my Cosmo Cricket 'Breezy Freezy' Paper and some buttons.
The snowflake was cut using the Christmas Noel cartridge at 1 3/4" using the shadow feature, base cut, shift cut and layered.
The tree (page 127 in your Tags, Bags and More cartridge handbook) was cut using my 12" x 24" mat with the window feature. I used the fit to page key and cut the green pastel Provocraft paper (which goes with the Cosmo Cricket 'Silly Chilly' paper perfectly!).
Then to spruce (aren't I funny!?! hehehe) up the box I added the beautiful Golly Be Jolly 'Playday' paper, ribbon, and chipboard from Cosmo Cricket.
I used the Cricut Cuttables Stencil Material as the window in my tree. I simply cut that out and stuck it to the inside of my tree with my ATG gun. Doesn't it work perfectly!?!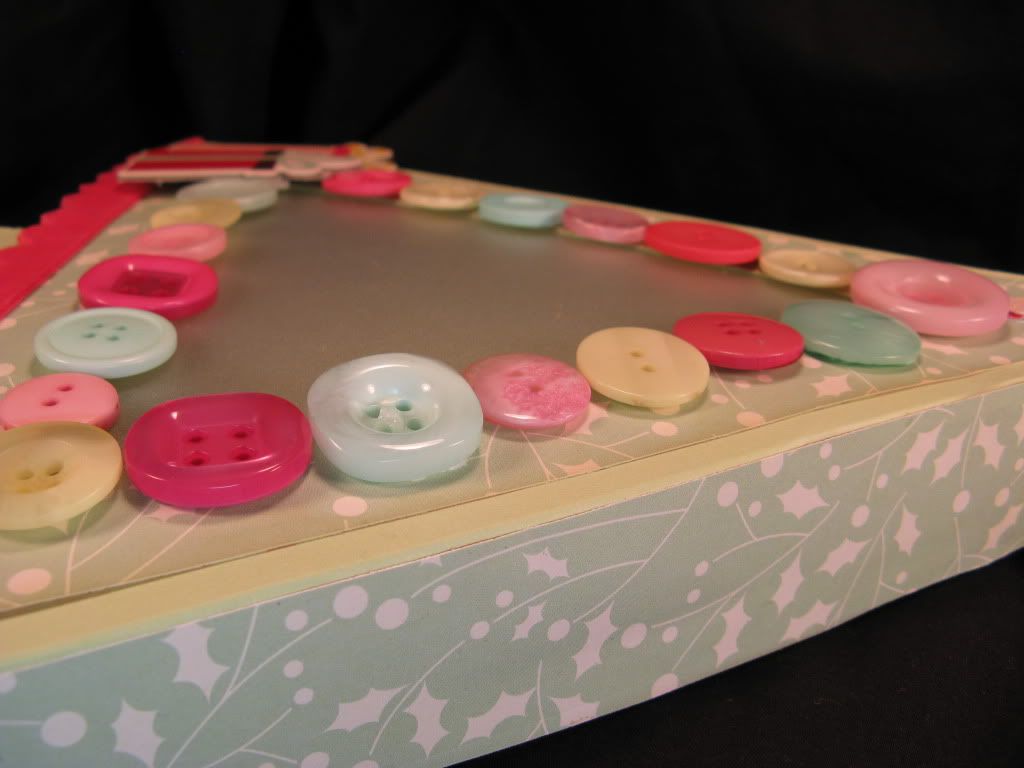 The star was cut (using glittered DCWV paper) from Christmas Noel at 3" and then layered with the shadow and shift cuts. Then I layered another piece of Cosmo Cricket chipboard on top.
Here is the latest Product Review video for our latest sponsor Cosmo Cricket:
Thanks again for tuning in with us here at Christmas with the Cricut blog. We really appreciate all of you!!
Make sure you check back in with us tomorrow for an AMAZING layout from Tammy!
Have a great day!