Happy Thursday, Everybody! This is Melanie and I hope everyone is having an inspiration filled week. Have we convinced you that you need Disney cartridges yet? Who knew they were so versatile, right?
Today is Layout Thursday, so I have a single page layout for all of you scrapbookers out there. The Layout is made using the Happily Ever After cartridge and the Hannah Montana cartridge (which we are giving away this week. So, make sure you are leaving those comments).
When designing this layout, I had a purpose in mind. I wanted a layout that could easily be used for those pictures of your children with Santa. Every year, I haul my little one up to one of our local malls to get his picture taken with Santa. He absolutely loves it. It is also a great picture to scrapbook. So, the idea to make a page that would be easily duplicated for this purpose was born.
The Happily Ever After cartridge is perfect for such a layout because of the the little Snow White cottage. With a few color changes it easily turns into Santa's Workshop. This was cut at 3" on my Cricut. Just so you know, this cut has a few little pieces so at 3" it has the potential to be a bit of a challenge. Don't let that scare you though. Crafting tweezers eliminate most complications with the small pieces.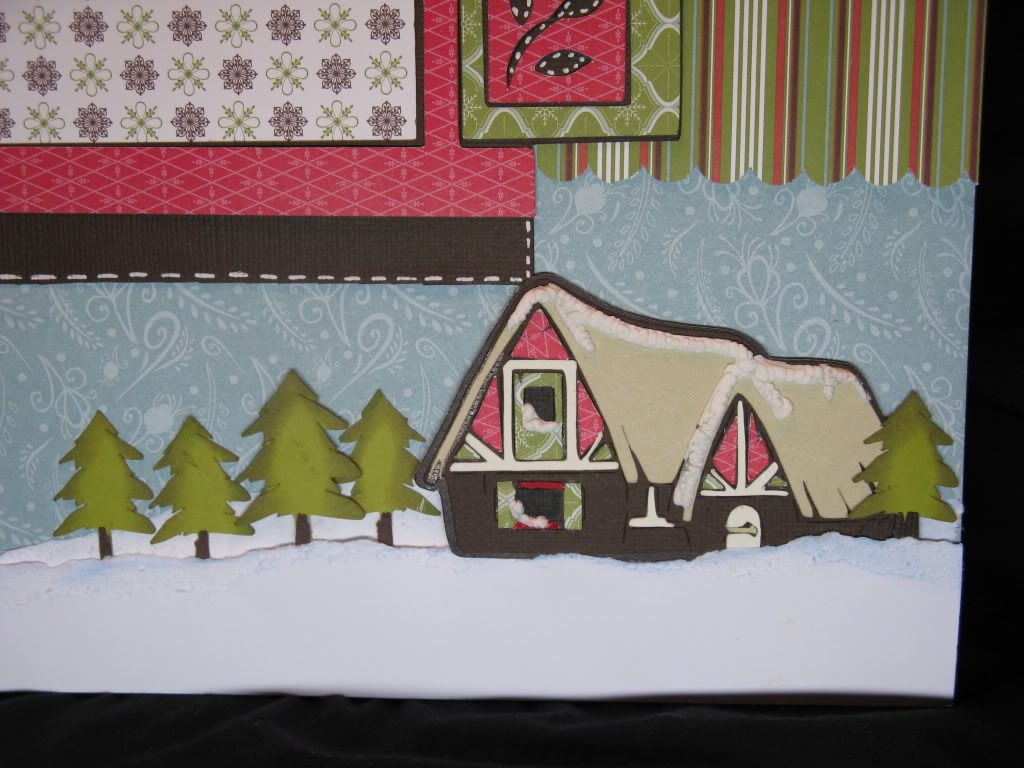 The trees are also from Happily Ever After. They are cut at 1 1/4" and 1 1/2". These were very easy to assemble.
The center window is made to look as though you are looking right into Santa's Shop. It was cut at 10", I also trimmed the extra fancy piece at the top and the bottom most tier of the window itself. I did this mainly so it would look better on the page, but also I wanted it to look more like it was a window of the cottage. With those extra bits, it looks more stately.
The title is from Hannah Montana using both the 'pop princess' font and the regular font. Here is the cut file.
http://www.4shared.com/file/126200492/976655a6/santasworkshop.html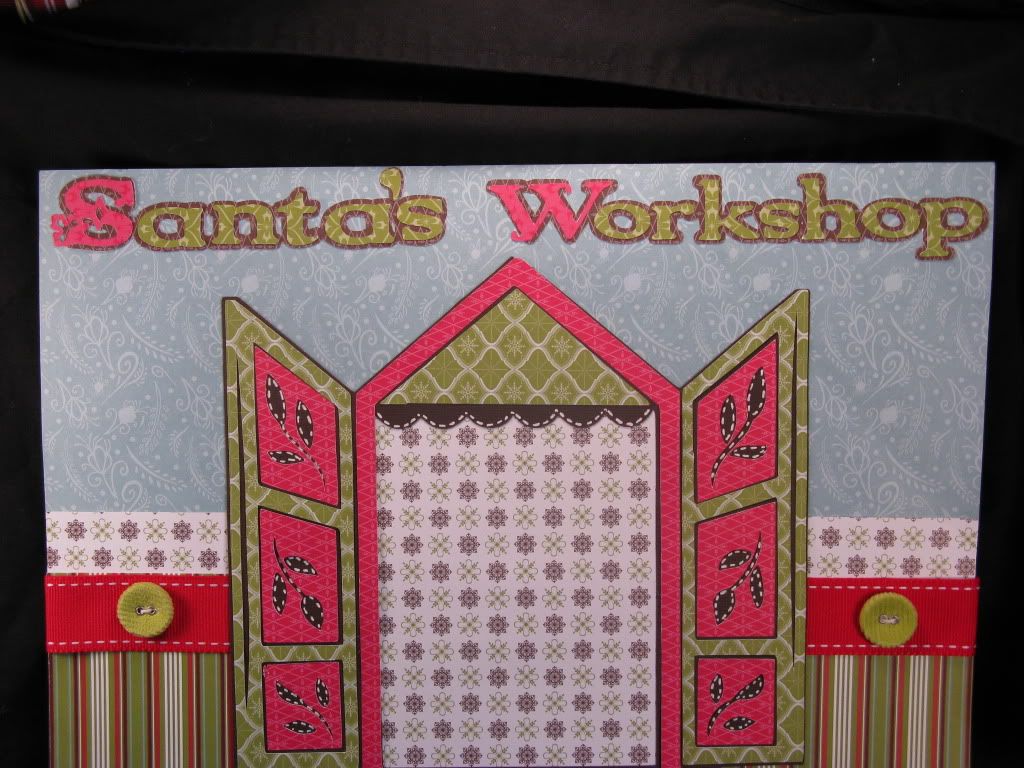 All patterned paper used was last year's
SU!
Christmas paper. I am unsure of the name. The two corduroy buttons, scallop border punch, and red ribbon are also SU.
I used liquid applique on the cottage for the snow effect. I also did some faux stitching with my zig two way pen.
Thank you so much for stopping by today and checking out my layout. Make sure you check back tomorrow because Joy has some fancy cards that you are going to want to make! Also, make sure you are leaving comments daily. That way you have a better chance of nabbing the Hannah Montana cartridge we are giving away on Sunday.