Hello, Everyone and welcome to this blog! We are humbled by the incredible turnout and are so appreciative of your interest and your sweet comments!! You guys are great! This card is for you!
Wednesdays are our tags and packaging day. This week I am making tags and Accent Essentials is an awesome cart to do this with! I never would have thought that until I sat down and took a look at the booklet. My mind just started spinning with ideas for tags. This cart is so versatile!
This first set of pictures I cut all the tags at 3" and layered them using the shift button. The paper is Basic Grey 'Mistletoe and Pear'. I also used some of my CTMH stamps 'December Word Puzzle', 'No Peeking', 'Festive Frills', & 'Snow Flake Kisses'.
The next few are cut at 3 1/2". The paper used is 'Aspen' from CTMH. The stamps used are 'Feathered Flakes' & 'No Peeking' by CTMH.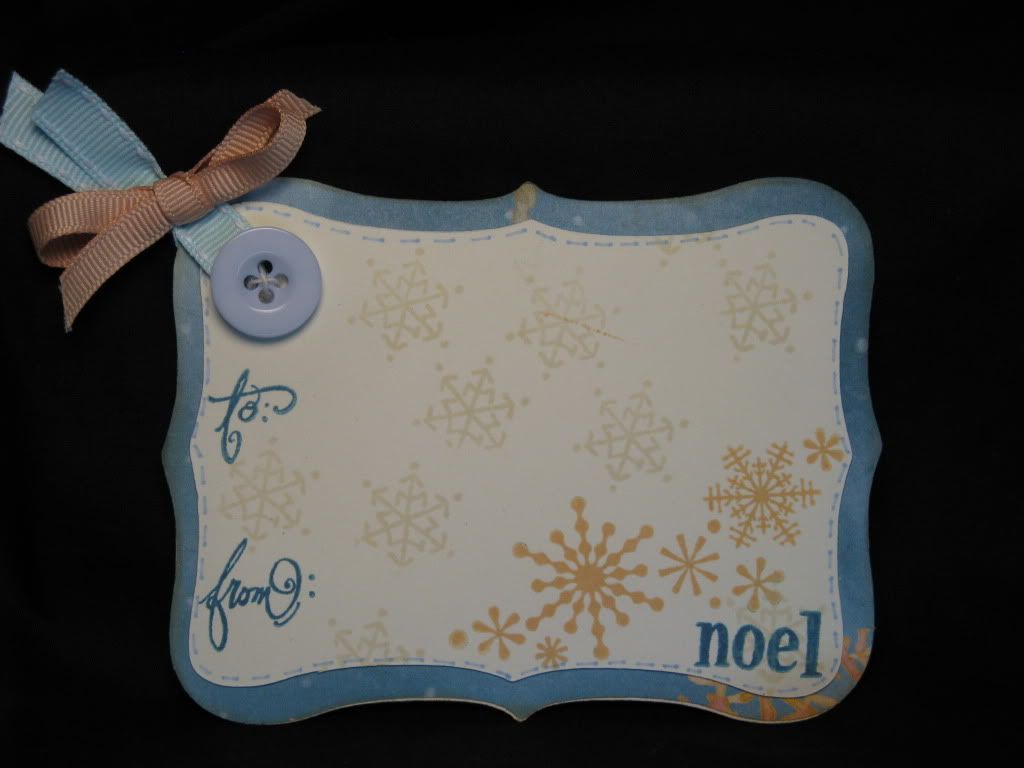 Well, that is all I have for you this week. Make sure you check back tomorrow because Tammy has an awesome LO using Christmas Noel. You don't want to miss it! It is beautiful!